Leaf Grade Casualwear Limited
by UnionMill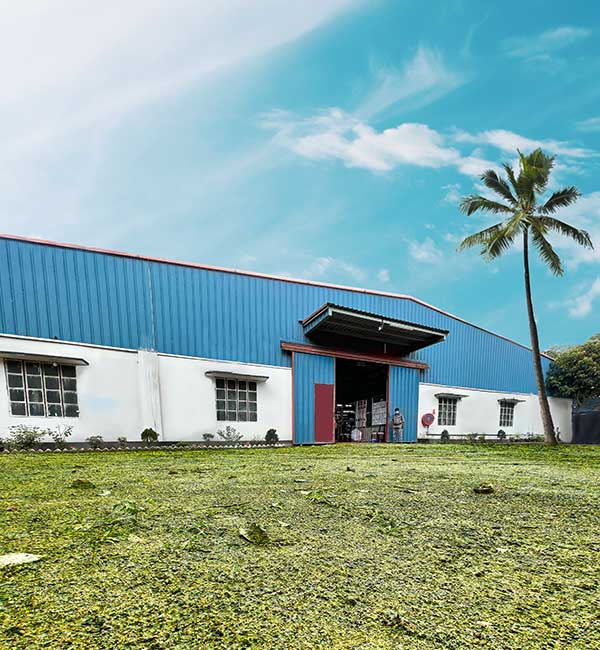 Leaf Grade Casualwear Limited is a Bangladesh-China Joint Venture Company, a sister concern of Unionmill International Company Ltd. founded in 2019. Our journey began with the aim of producing premium quality men, women and children apparels to uphold contemporary global standards. Here in Leaf Grade Casualwear Ltd, we prioritize fast deliverance of our produced goods to our clients. We make ready stocks of fabrics and materials beforehand to secure the shortest possible lead time delivery so that we can keep up with the tumultuous tide of the fast-fashion industry demands. Having a wide arsenal of state-of-the-art machinery from JUKI and KANSI to assure maximum efficiency as well as a substantially experienced workforce at our disposal, we make sure to fulfil the demands of our diverse clients all around the world with the greatest finesse and professionalism. We have secured partnerships with numerous big names in the global textile industry e.g. Jennifer, Alcott, Scalpers and others. Through Leaf Grade Casualwear, we strive to fulfil our vision of contributing to our country's economy on a major scale.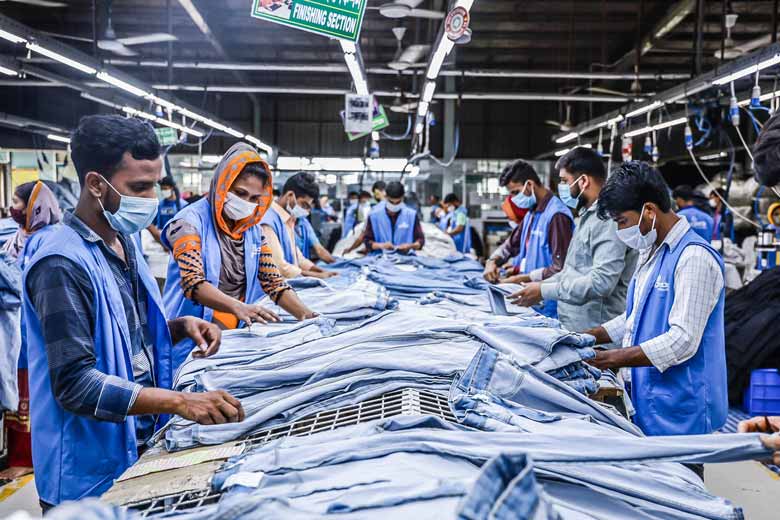 Production Area:
Fabric and accessories: 2,236 sq.ft
Cutting: 3,465 sq.ft
Sewing: 9,800 sq.ft
Finishing: 2,200 sq.ft
Packing and Finished Goods: 2.300 sq.ft
Miscellaneous facilities: 1,500 sq.ft
Adjacent yard and landscapes: 36,760 sq.ft
The total area of our factory is 58,251 sq.ft
Our Primary Product
We handle all types of denim and non-denim fabric, weighing from 05 Oz to 14 Oz. Our major products consist of all types of Casual Outerwear, Casual Bottoms (Denim, Non-Denim) for Men, Women, Boys, Girls and Kids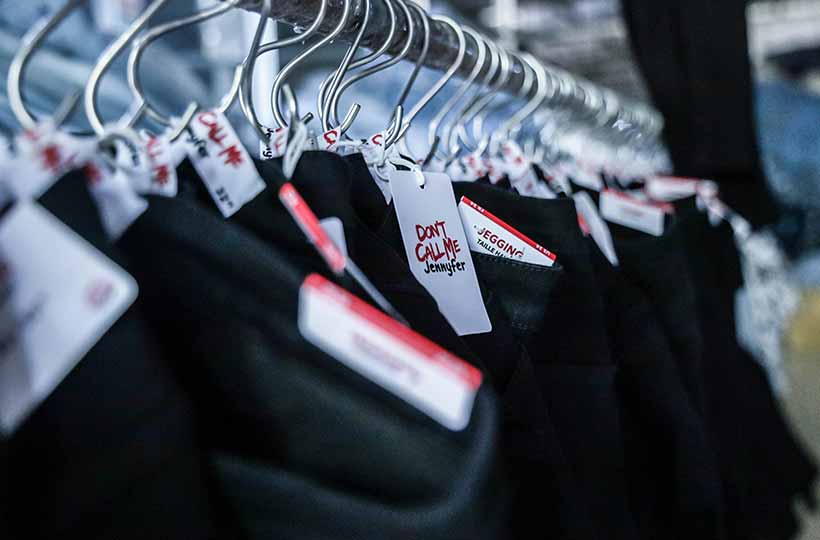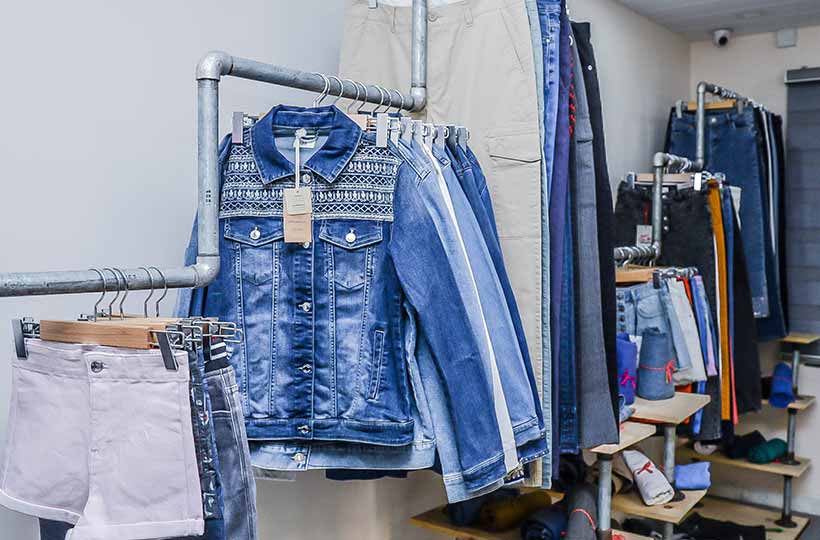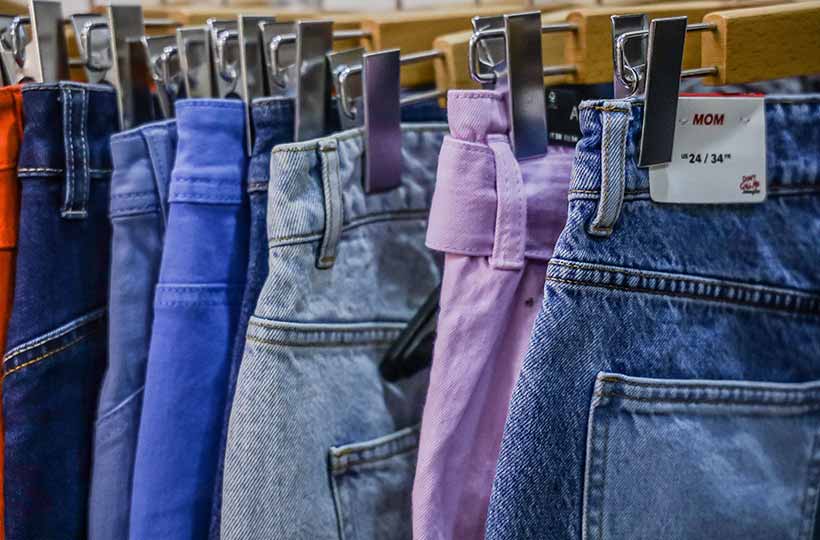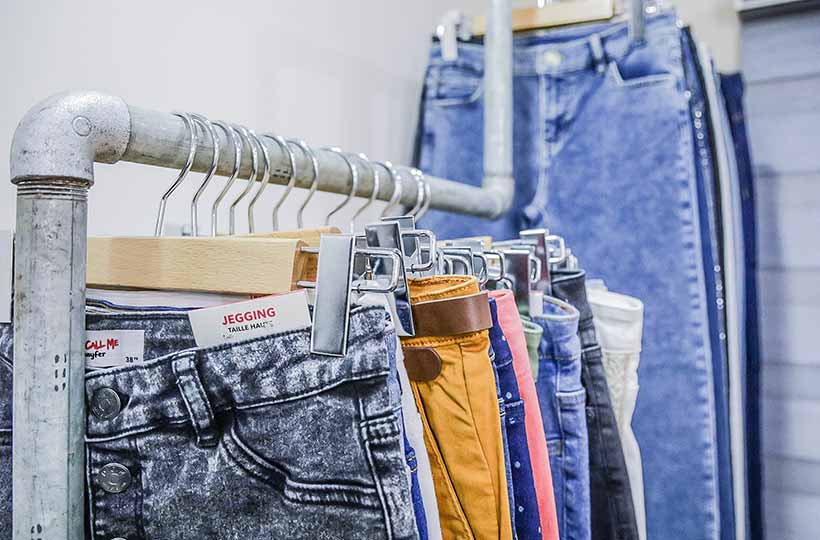 Our Value, Vision and Commitments concerning Sustainability:

Society
As one of the many active business units in this country operating with the vision of improving our economy, we are doing our part in building a better tomorrow.

Energy
We possess sewing machines with servo motors to increase power usage efficiency. Additionally, we have introduced 100% LED light systems in our factories, all in our efforts to minimize power wastage.
Customers
We strive to ensure the finesse and durability of our products in order to earn our customer's satisfaction. We also focus on swift delivery of our products to make sure our clients can make the most out of their time. Our standard is non-negotiable and we allow zero compromises in this regard.

Environment
We strictly maintain natural, sustainable, committed-to-environment laundry systems as we hire services from leading washing plants that are registered with ZDHC(Zero Discharge of Hazardous Chemicals) like Shepherd and Ecotex. We are fully committed to fulfilling our duties towards the environment and do so through mitigating pollution as best as we can.
"We take pride in maintaining an eco-friendly framework for all our operations."
Our Commitment towards our employees:
We are well aware of the fact that our company is built upon each of our employee's endeavors, irrespective of their ranking. We cherish our employees and have established specialized policies and serviceable facilities to make good on our commitment towards them.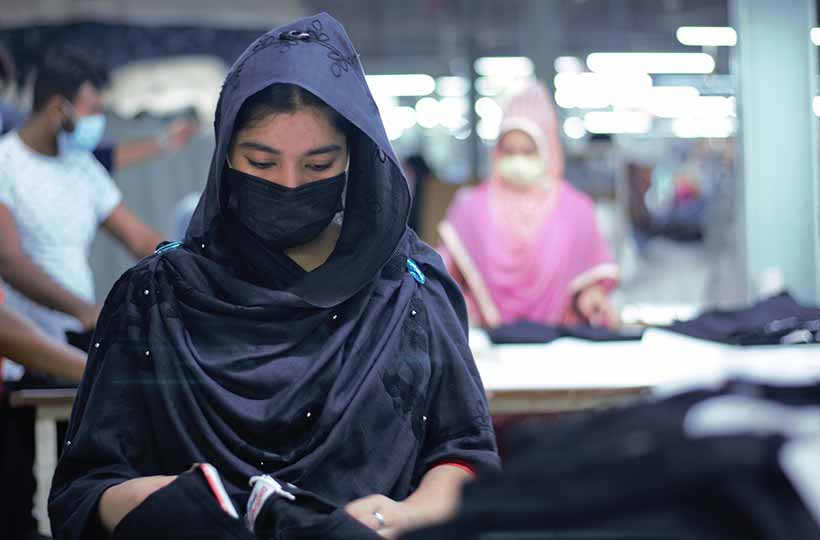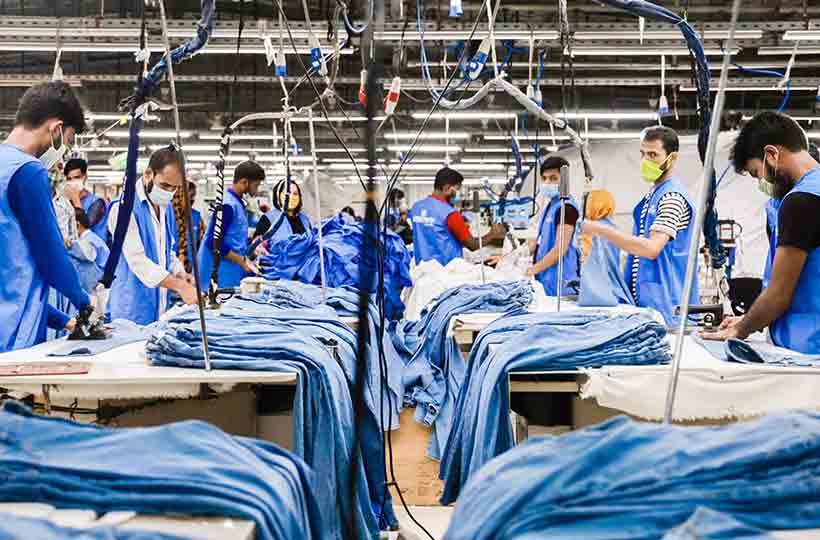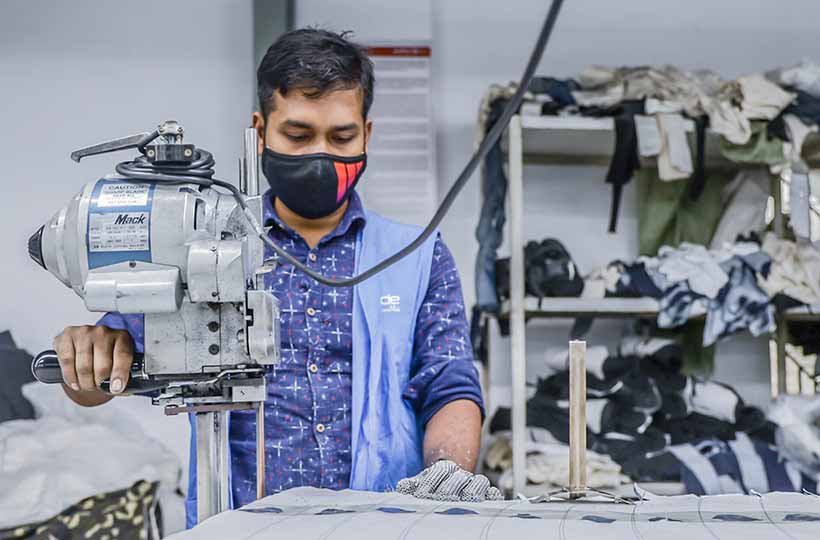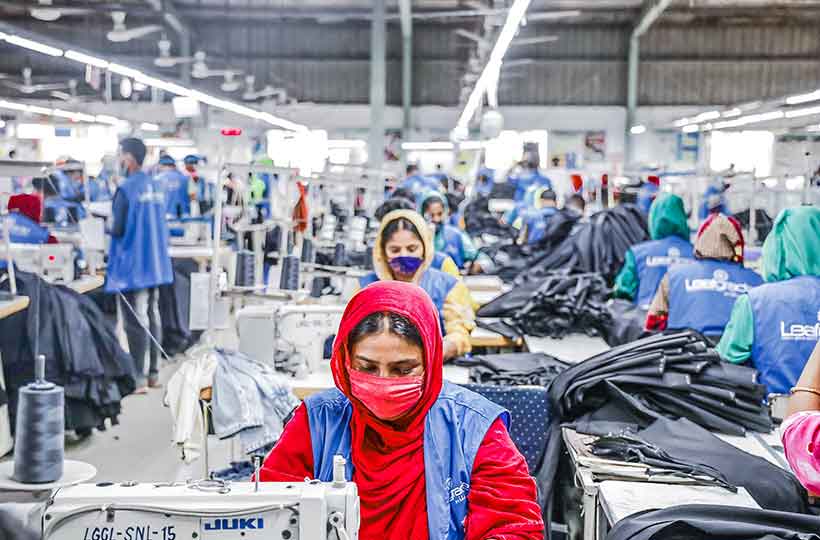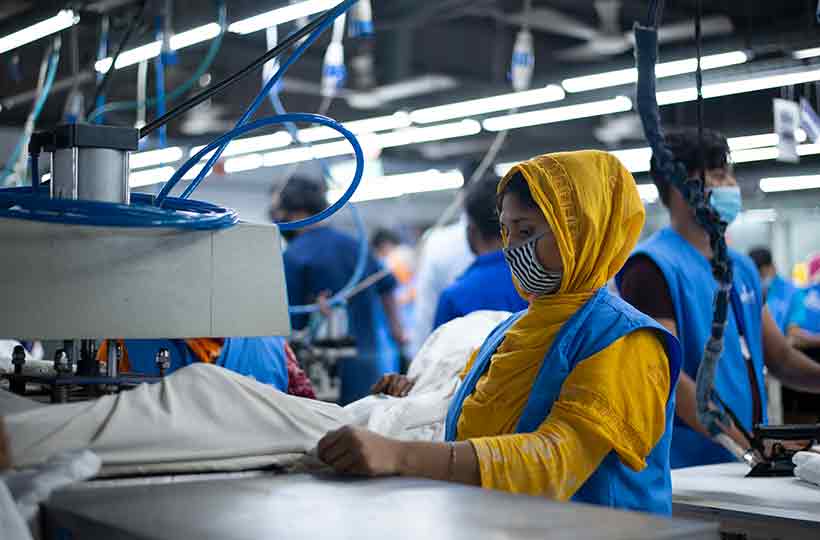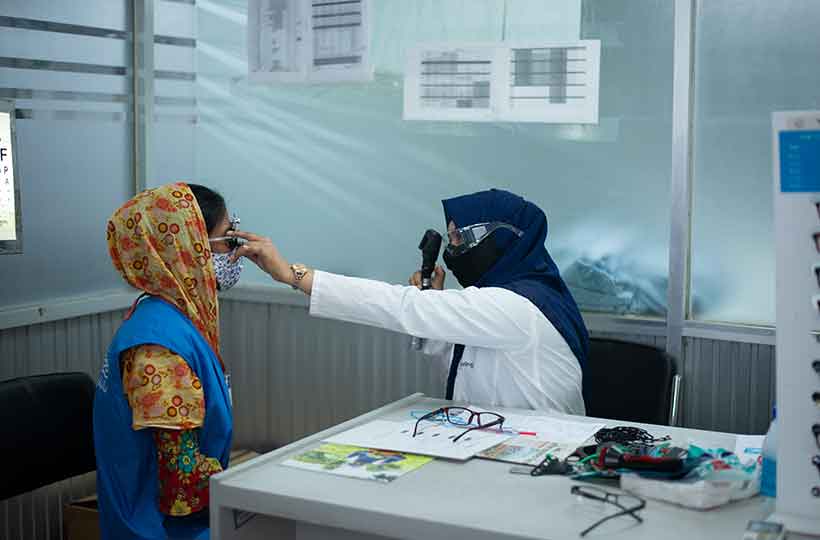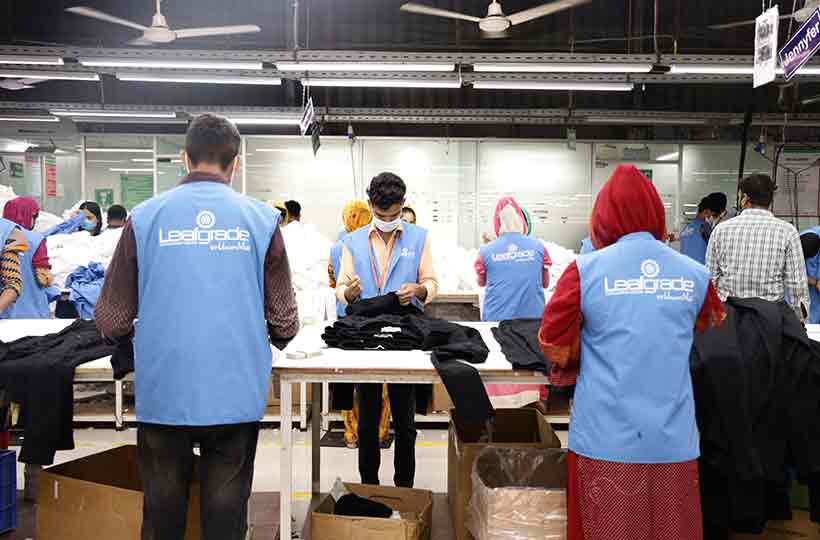 Eye screening done with the help of Visionspring (NGO)
Daycare facility
Free medical facility
Routine medical checkups at compact intervals
Their incentives and bonuses:
Festival Bonus 
Paid maternity leave
Group insurance
Production incentive bonus
Attendance bonus
Yearly earn leave encashment
Transport allowance
Food allowance
On-time wage payment through banks
OUR CURRENT STATE OF AFFAIRS:
We currently boast an annual turnover of approximately USD 3.50M (Taken in the fiscal year 2020-21). We aim to reach a turnover of USD 6.00M within the next two years.
There are 4 active production lines with a production capacity of 120,000 pieces, with another two-line capacity. The future estimated capacity is 180,000 for 6 lines.
Our main exporting clients are from Europe.
Execution Lead time: 60-120 days
Our Incoterms: FOB/FCA
Our Payment Term: LC/TT
Certifications and Awards
House – 39 (4th Floor), Road – 7D,
Sector – 9, Uttara, Dhaka, Bngladesh
Kewa (Madrasha Road),
Sreepur, Gazipur – 1740,
Bangladesh.
Copyright @ 2021 | Powered by Leafgrade